Explore All Reviews of 9 Lives Cat Food Recipes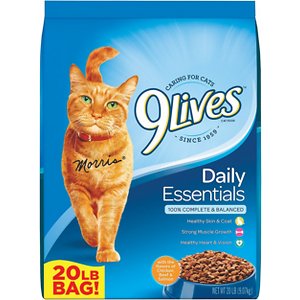 9 Lives Daily Essentials with Chicken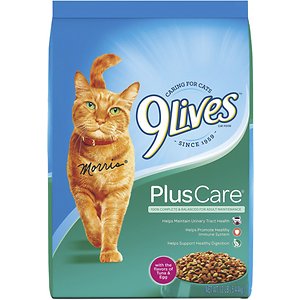 9 Lives Plus Care with Tuna & Egg Flavor Dry Cat Food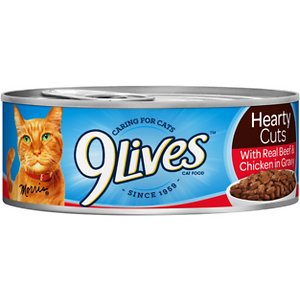 9 Lives Hearty Cuts with Real Beef & Chicken in Gravy Canned Cat Food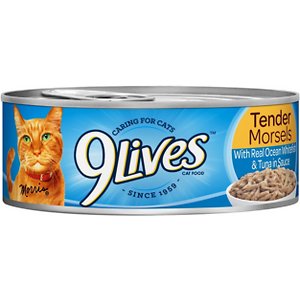 9 Lives Tender Morsels with Real Ocean Whitefish & Tuna In Sauce Canned Cat Food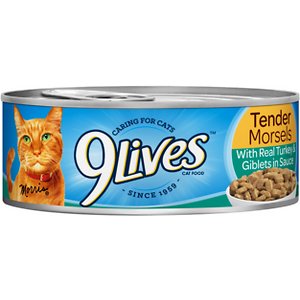 9 Lives Tender Morsels with Real Turkey & Giblets in Sauce Canned Cat Food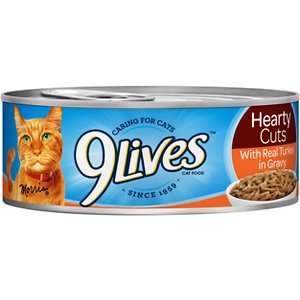 9 Lives Hearty Cuts with Real Turkey in Gravy Canned Cat Food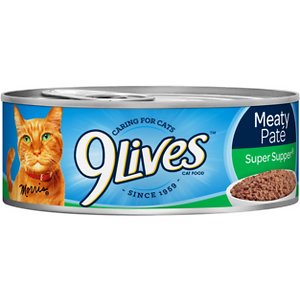 9 Lives Meaty Pate Super Supper Canned Cat Food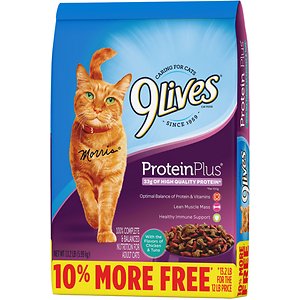 9 Lives Protein Plus with Chicken & Tuna Flavors Dry Cat Food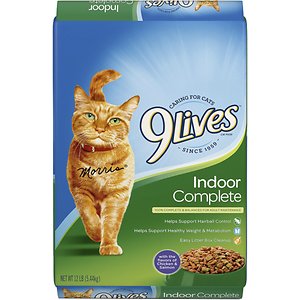 9 Lives Indoor Complete with Chicken & Salmon Flavor Dry Cat Food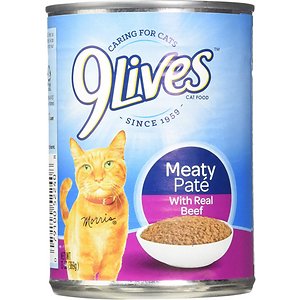 9 Lives Meaty Pate with Real Beef Canned Cat Food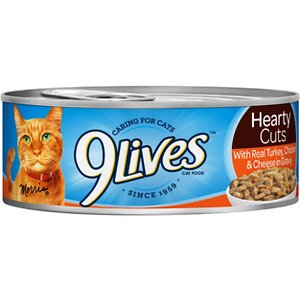 9 Lives Hearty Cuts with Real Turkey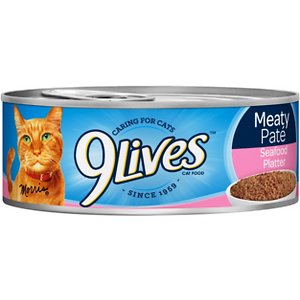 9 Lives Meaty Pate Seafood Platter Canned Cat Food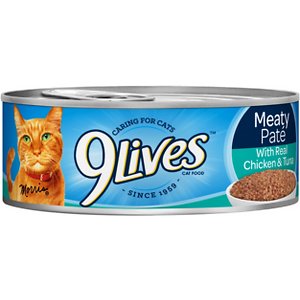 9 Lives Meaty Pate with Real Chicken & Tuna Canned Cat Food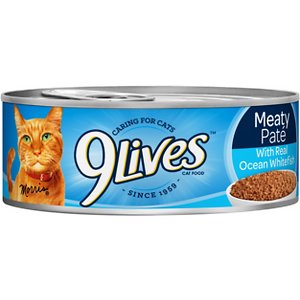 9 Lives Meaty Pate with Real Ocean Whitefish Canned Cat Food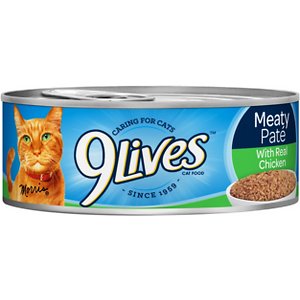 9 Lives Meaty Pate with Real Chicken Canned Cat Food
FAQ
Who owns 9 Lives cat food?
9 Lives is owned by J.M. Smucker Company.
Where is 9 Lives cat food made?
9 Lives is manufactured in the United States
.
Is 9 Lives AAFCO approved?
Yes, all of 9 Lives recipes are AAFCO approved.
Has 9 Lives cat food been recalled?
9 Lives has been recalled 2 times in the years 2018, and 2020.