About Pet Food Sherpa
If you're passionate about putting the right food in your pet's bowl, Pet Food Sherpa is here to help.
There's a lot to learn about pet nutrition. Between decoding the label, evaluating the ingredient list, breaking down the foods' nutrient profile, and learning more about the brand's history, analyzing a single pet food can take hours or even days.
Contact Us
That's where PFS can help
Driven by extensive research and expert guidance, our pet food ranking system rates products on five key metrics: ingredient quality, recall history, price, customer experience, and product variety. View a product's overall score for a snapshot of its quality or read the full review for more details. Each review in Pet Food Sherpa's pet food database delivers a quick dose of key nutritional insights about ingredient quality, allergens, protein content, and more. You'll also get vital facts like recall history, package sizes, and prices from across the web.
To help you stay aware and keep your pets safe, we've also created a recall history database. Use this tool to access a list of pet food recalls sorted by brand or date. With this tool, you'll never have to miss a recall and can feel more secure about the safety of your pet's food.
From navigating the market to keeping you in the loop on the latest recalls, Pet Food Sherpa is your guide to making smarter, safer, and more loving choices for your pet.
Our Team of petlovers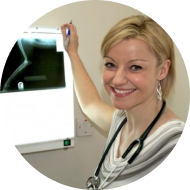 Zara Boland
DVM – Veterinarian Nutritional Expert
Sirish-born Zara is a UK registered clinical veterinarian with a passion for helping people to better understand their pet's health and welfare needs. She does this best through her expertise in the field of companion animal nutrition having acquired nearly 15 years of global experience within the pet food and pet healthcare industries. Her specific knowledge of nutrition ranges from initial concept right through to your pet's food bowl and encompasses everything from research and development to marketing and communications. Zara is the proud pet parent of a beautiful Bernese Mountain dog called Rhumba and a rascally rescue cat named Scamp and in her spare time, she loves writing articles on nutrition and health-related topics.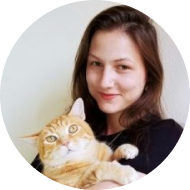 Mallory Crusta
Head Of Content
Mallory is the Head of Content at Petfoodsherpa.com. Having produced and managed multimedia content across several pet-related domains, Mallory is dedicated to ensuring that the information on Pet Food Sherpa is accurate, clear, and engaging. When she's not reviewing pet products or editing content, Mallory enjoys skiing, hiking, and trying out new recipes in the kitchen. She has two cats, Wessie and Forest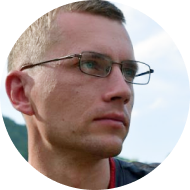 Kostya Tereschcuk
Chief Developer
Kostya is the Chief Developer at Petfoodsherpa.com. Drawing on 10 years of experience in the computer software industry, Kostya worked closely with our veterinary nutrition expert to develop Pet Food Sherpa's unique pet food rating system. Because it helps to benefit pets, Kostya considers Pet Food Sherpa his most interesting project. Kostya has one pet, a very finicky grey cat named Graysee.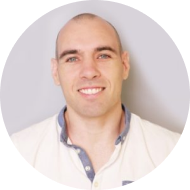 Doron Wolffberg
Head of Growth
Doron is the Head of Growth at Petfoodsherpa.com. He's also an SEO geek with 13 years of experience in digital publishing. After his cat, Pedro, almost died from a case of urethral blockage in 2016, Doron started learning more about the impact of food on pets' health. Since then, he's used his expertise in digital publishing and marketing to help other pet parents make informed decisions about their pets' health and wellbeing. Doron is currently owned by 3 cats—Bia, Mila, and Pedro.