Looking for the right food for your pet?
There's no substitute for high-quality nutrition that meets your pet's unique needs. But choosing the right food can be a challenge. With so many options on the market and so many factors to consider, you could spend hours, days, or even months looking for the right food.
Thanks to Pet Food Sherpa's extensive searchable database, it's easier than ever before to narrow down your options and find the food that works for your pet. So whether you're shopping for a sensitive pug or a meat-loving Maine Coon, we're here to help you make the right choice.
What We Do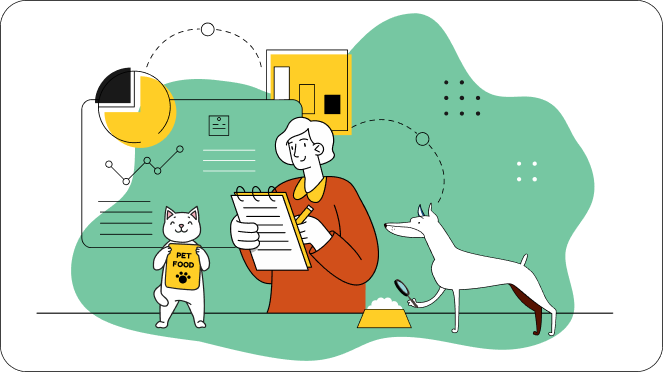 Based on extensive research and expert insights, we've analyzed over 10,000 top ingredients and more than 5,000 individual pet food recipes. We've condensed hours of research into a searchable database that gives you fast access to the knowledge you need.
To make it easy for you to evaluate products at a glance, Pet Food Sherpa's rating system considers the things that matter most, like ingredient quality, safety, and customer experience. This system allows you to search, sort, and compare foods with a click.
In addition to quick summaries of those details, we've written detailed overviews that give you insights into each food's nutrition, price, recall history, and more.
Over 10000
Ingredients Analyzed
Over 5000
Pet Food Products Reviewed
Over 500
Pet Food Brands Listed
AS SEEN IN